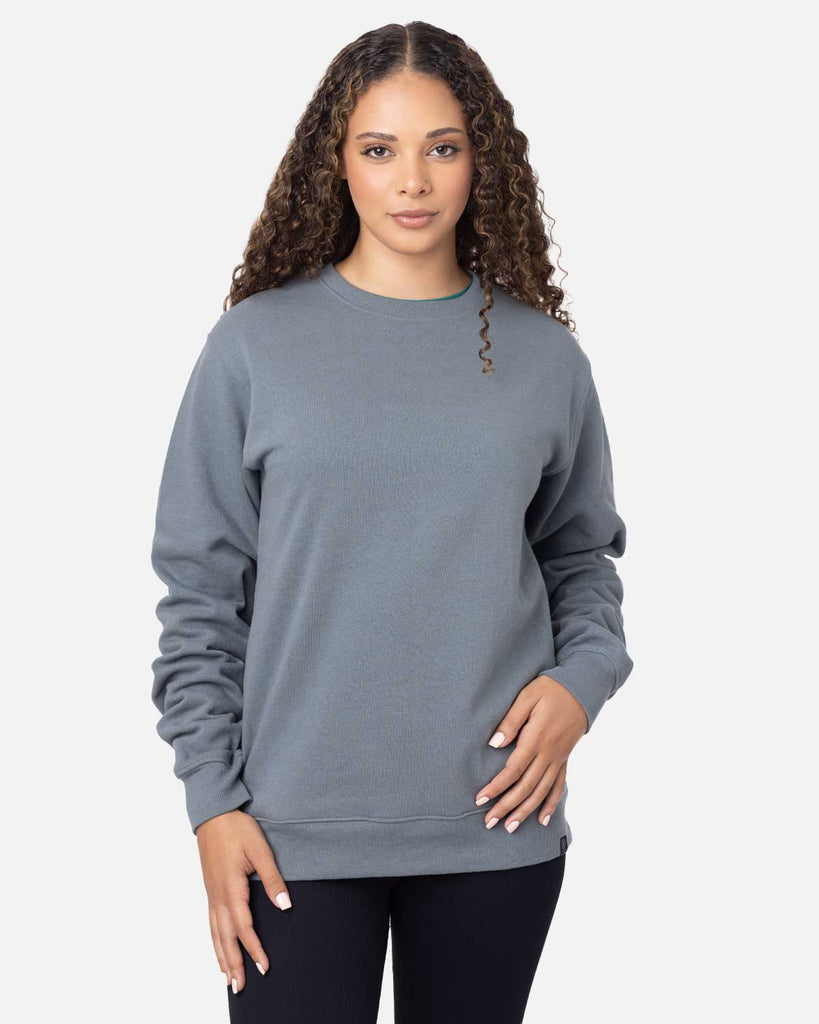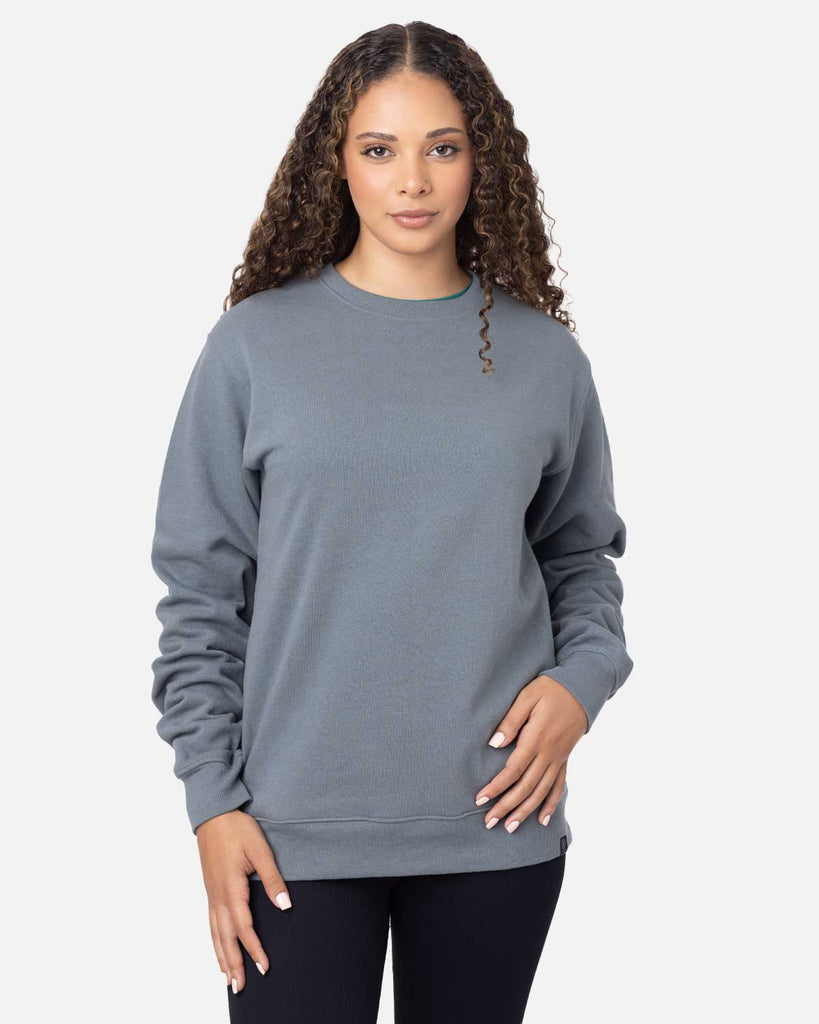 Unisex Reclaimist Sweatshirt, EC5305
---
Alternate View
---
Product Details
Material:
8.5 oz. fleece, 60% recycled cotton, 40% recycled polyester
100% post industrial reclaimed fiber; spun to create long staple fibers
Patented fiber collection & spinning technology for breakthrough fabric quality, GRS certified
Feature:
Side pockets
Recycled content external woven label
Tear away label
Made in a SEDEX SMETA audited facility, Fair Trade certified facility
Solar panels provide 85% of the facility's annual energy consumption
Rain water collection on-site
econscious is distributed nationally exclusively through Alphabroder.
Qualified wholesalers will enjoy more inventory and quicker delivery times! To set-up a wholesale account visit: https://www.alphabroder.com/
If you have questions about applying for a wholesale account please call AlphaBroder directly at (800) 523-4585
You may also contact econscious customer service at info@econscious.net or (877) 326.6660
Our Commitment
To Environmentalism
Giving back is part of our DNA
We believe that by leveraging our collective resources we can all play a role in the global movement towards a more sustainable and just society. As members of 1% For The Planet, we donate 1% of every retail sale to support the work of environmental non-profits organizations.